Hippocrates Wellness Launches June 2019 Midwestern Health & Wellness Tour
21 Jun 2019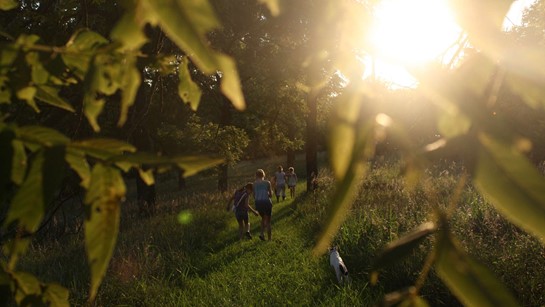 WEST PALM BEACH, Fla., June 20, 2019 (Newswire.com) - ​​Hippocrates Wellness and Co-director Brian Clement will be presenting lectures in North Carolina and Ohio this weekend about the impact of diet and lifestyle on health.
The Health & Wellness Tour will kick-off on Thursday, June 20th in Huntersville, North Carolina. On Friday, June 21st, local pastors and ministers in the local Dayton, Ohio area will host an all-faith, all-community event at the Downtown Dayton Metro Library. The Midwestern segment of this lecture tour will end with a final event in Dayton on Sunday, June 23rd. Both Brian and Anna will be sharing their knowledge and experience from more than 30 years of helping people achieve optimum health and happiness by following a living foods diet and lifestyle.
"We are delighted to be bringing the message of health to such an important and significant community. We are pleased to be supported by the pastors, ministers and bishops of these areas. Throughout this experience, you will have an opportunity to learn many things, but most importantly you will learn just how much your good health means to us and to these communities." -Caroline Bryan, HHI Event Coordinator
Lecture topics include:
·         Overcoming Diabetes
·         Fresh Living & Why You Should Choose Plant-Based
·         The Power of Living Foods
·         Juicing & Optimal Living
Other topics that will be covered in the lecture include the importance of how affirmative thoughts, a constructive diet, productive movement, a pristine environment, and your emotional/spiritual health positively affect your recovery and overall well-being.
"God gives rules that man must learn to follow or we suffer in mind, body, and spirit." - Brian R. Clement, PhD, LN, NMD.
The final tour of this lecture series will include a health panel, featuring Brian Clement, and will be held at the Church of Perpetual Life in Hollywood, Florida on @ 7 PM on Thursday, June 27th.
Hippocrates Wellness is set in a lush, tropical 50-acre setting, where guests from all over the world benefit from health and nutritional counseling, non-invasive remedial and youth-enhancing therapies, state-of-the-art spa services, inspiring talks on life principles and a tantalizing daily buffet of enzyme-rich, organic meals.
For more information about Hippocrates Wellness, visit: https://hippocratesinst.org/ or call directly at (561) 471-5867 to register. Hippocrates Wellness is located in West Palm Beach, Florida.