Advanced Realization Seminar with Kathy Powell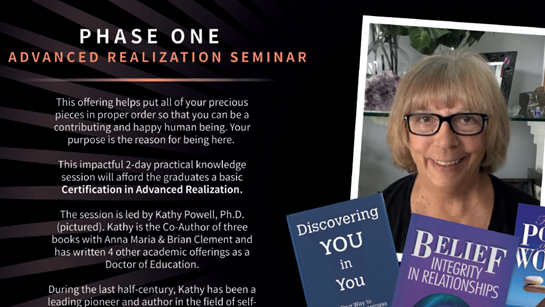 During the last half-century Kathy has been a leading pioneer and author in the field of self realization and life building. She has addressed groups at the University of Oxford, Athens, Greece, the University of Texas, and many others. She has been an adjunct professor for 10 years teaching teachers how to teach. 
Discover more creativity, more energy, and the best of you!
Complete two day course including lunch $250 call 561 677-1027 to speak with Kathy about the course.