Hipporates' BECOME Organic Salon just got its own beauty treatment!
7 Feb 2020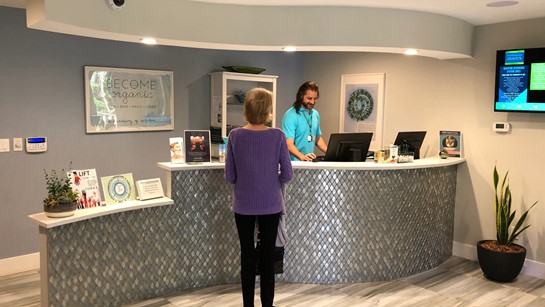 Just hear what some of our guests have said this week:
"Become Organic Salon is more beautiful than ever! I love the new layout and colors…and it's even more peaceful than before. And I didn't think that was possible!"
"The Become Salon is a must for anyone local. I live in Jupiter and their facials and laser hair removal are well worth the drive!"
"The Become Organic Salon is ONLY Place I know where I can get a wheatgrass scalp treatment, amazing color and shine and blow out for a night out with my husband! And now it's even more beautiful than more!"
BECOME ORGANIC SALON 1466 HIPPOCRATES WAY, WEST PALM BEACH, FL 33411, UNITED STATES
Call to Book 561-682-3715
REMEMBER: Valentine's Day is ONE WEEK AWAY!
Our Spa Day Package is available for $300 for the day and includes:
Choose from 2 of our World-Renowned 50-minute Spa Services.
Download the Oasis Spa menu here.
Enjoy our Raw Vegan Educational Buffet.
Have full access to our premium amenities on campus, including:
• Mineral pools
• Spas
• Saunas, including our infrared saunas
• Meditation areas
• And much, much more!