Superfoods and Essential Supplements Exposed
29 Aug 2019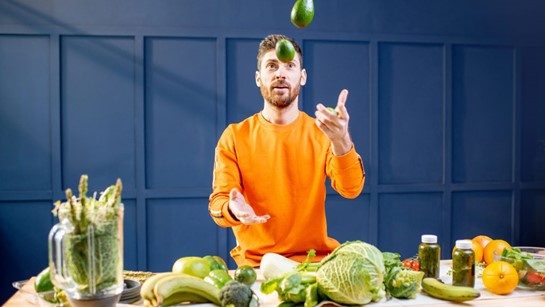 Second Podcast – Part 1: jump to 1:02 to skip German intro
Part 2: no German Intro
Superfoods and Essential Supplements Exposed
Vegan Podcast series by Christian Wenzel from Berlin and Nurse Tom Fisher from the Hippocrates Wellness in Florida
Pick up at the second in the series of Christian Wenzel's podcast with Nurse Tom Fisher from the Hippocrates Wellness. Delve deeper into the benefits of raw vegan diet and how to clean the body from within.
This podcast exposes the differences of how the body absorbs supplements and what types can actually be absorbed by our bodies compared to those that may just be wasted.
Join Christian as he gets answers to the tough questions from Nurse Tom on how to maintain a healthy and clean lifestyle when we're flooded with options that are not always beneficial.
To understand the ways to keep healthy and find the resources to make it happen, listen in to Christian's podcast at: https://www.vegan-athletes.com/podcast-english/ 
Part one: Superfoods and Essential Supplements Exposed which breaks down how supplements can affect the body in general but also immune systems and digestive systems.
Part two: Vitamins and Protein Powder Essentials dives into vitamins and proteins' effect on the body and immune system.