Hippocrates Wellness TripAdvisor Rating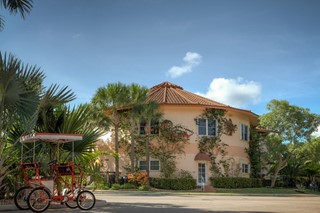 VIDA
Hippocrates' pioneering team of experts at Vida is integral to your wellness journey. Our experienced nurses, leading nutritionists, exceptional MD, and other specialists will guide you from the moment your transformative journey begins and throughout your stay. Hippocrates is not a medical facility and is proud of our highly qualified team, who have chosen to join forces with us in our self-healing mission for a more integrative, lifestyle-based approach to wellness.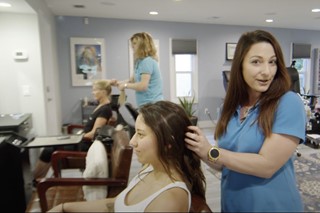 BECOME ORGANIC SALON
You should feel as good on the outside as you do on the inside. Whether it's for hair, nails, makeup, facial treatments, or even laser hair removal, you will leave our salon looking and feeling your best self. We proudly use our signature organic BECOME range of products at the salon, built upon a natural, clean, and planet-friendly foundation of algae and seaweed extracts. You can trust that our premium BECOME products abundant in vitamins, antioxidants, minerals, and many more nutritional benefits to reunite and reintegrate health and beauty, honor and respect the human body, and support self-healing.
24/7 access to our nursing team and facilities
Located in the centre of our campus
Overnight stays available when required
State-of-the-art healthcare equipment
Comprehensive health testing for guests
Consultations with MDs available
Organic, ammonia-free hair color
Organic nail polish – No Toluene, No Formaldehyde, No DBP, and Free of TPH
Skin nourishing and rejuvenating organic facial and esthetic services
Revitalizing lasers for skin complexion and tightening
Signature wheatgrass scalp treatment
Our line of BECOME products for skin and body with the purest organic ingredients available
Discover more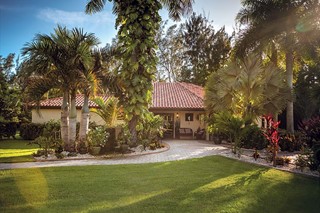 OASIS SPA
Our healing Oasis Therapy Center offers innovative, cutting-edge spa treatments and rejuvenating therapies to restore, replenish and reboot the whole body – mind, body, and spirit. You can trust our experienced, qualified therapists to personalize your experience so you can leave feeling revitalized, loved, and firmly on your path to wellness. (MM 1769)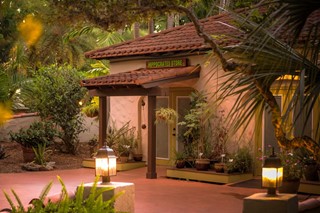 HIPPOCRATES STORE
Only the highest-grade, organic, premium products can be found at our on-campus Hippocrates store. Explore whole-food, vegan supplements, herbal elixirs, tasty raw vegan snacks, and much more to enjoy and assist your wellness journey. You'll also find our extensive LifeGive range, sourcing the purest ingredients to ensure easy absorption and assimilation.
Holistic bodywork experts with a variety of services, from Massage to Reiki, using fully organic products
Colon Hydrotherapy is a natural method of removing waste from the large intestine without the use of drugs
Acupuncture services to help achieve desired individual results
Eye Movement Desensitization and Reprocessing (EMDR) is a form of psychotherapy that is highly effective in treating post-traumatic stress
Neuromuscular therapy involves releasing "trigger points", which are areas of little or no circulation Cischemia) and an excess build-up of toxins such as lactic acid
Crystal Sound Bath is a unique, deeply relaxing therapy
Discover more
Organic whole-food-based supplements formulated for bioavailability
100% organic cotton clothing items such as T-shirts and sweatshirts
Amenities in case you forgot something at home, like a toothbrush, floss, deodorant, etc.
Raw vegan dehydrated snacks for when you need something to munch on
Holistic books and educational materials
Juicing equipment, sprouting materials, EMF protection and more
VISIT OUR ONLINE STORE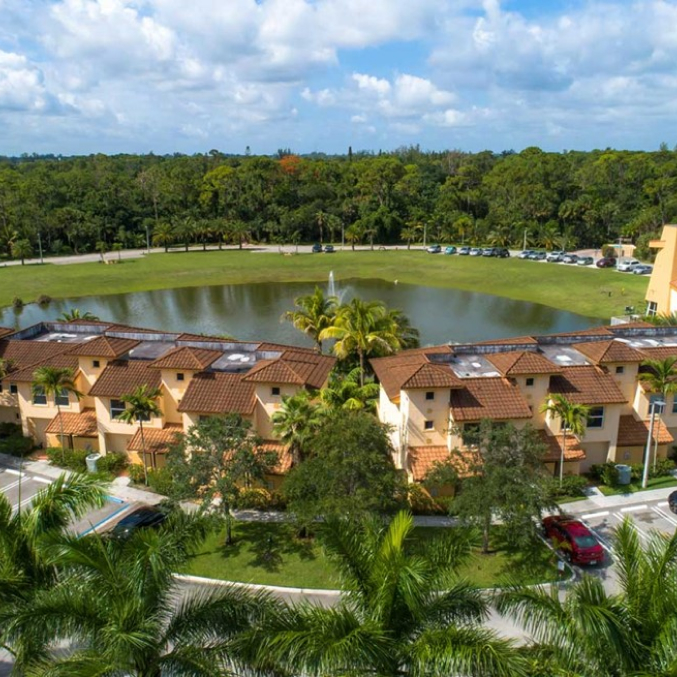 Accommodation
At Hippocrates, we are profoundly aware of how our environment impacts our health and emotional wellbeing, which is why we offer an array of rejuvenating and eco-friendly accommodations. As no two people are the same, each space is individually and uniquely designed to ensure that, during your stay, you can focus your energy on healing yourself. From our classic, shared rooms to our premium-tier luxurious executive suites and royal palm villas overlooking the serene lake, you can rest assured that you can begin your journey to wellness in comfort and style. One of our on-hand Program Specialists will help you choose the most suitable accommodation.
Browse our accommodations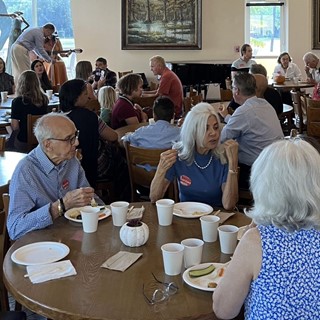 WIGMORE HALL
The hall is the central hub of our campus, where people come together for educational lectures and events, nutritious enzyme-rich meals, and twice daily alkalizing, organic green juices. Our front desk is also located in this building for check-in, customer service, and guest information.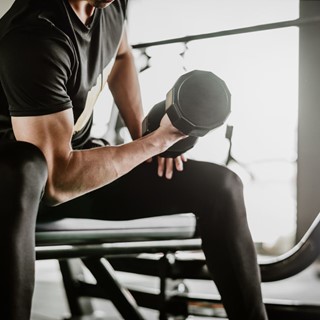 FITNESS SUITE
Housed within the Hippocrates Wellness facility is our state-of-the-art fitness center providing all the equipment you need to exercise independently or with one of our highly-qualified personal trainers. Our eclectic group fitness classes include yoga, Qigong, functional fitness, aquafit, and more to ensure a well-rounded approach so you can look and feel your best.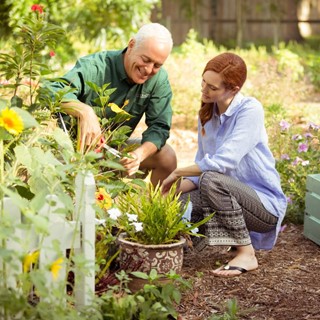 GARDEN OF VEGAN
Reconnect and give back to the earth at our peaceful Garden of Vegan. Here, we invite you to participate in planting, learning, and contributing to cultivating the healing food that will be lovingly served to nourish future guests in Wigmore Hall.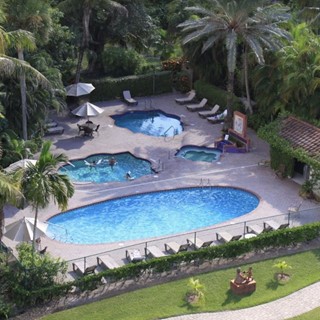 REGENERATION POOLS
We provide a number of pools across our 55-acre campus, including hot and cold plunge pools to aid relaxation and detoxification. Alternating between these can help control joint inflammation, enhance muscle recovery, and improve circulation.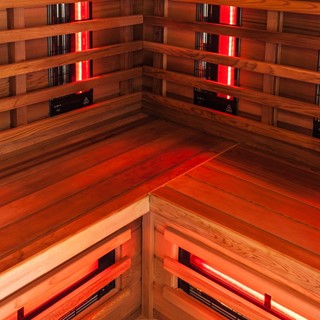 SAUNAS
You will find Far Infrared Saunas throughout campus accommodations and communal areas. Treating your body to a sauna first thing in the morning or last thing at night when you feel the most relaxed is the optimal daily full-body reboot.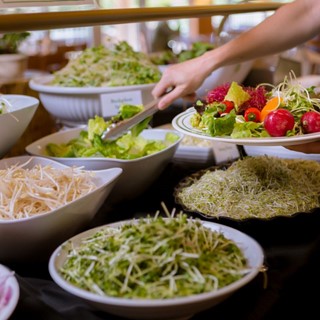 KITCHEN
Our enzyme-rich plant-based organic kitchen, headed by Executive Chef Ken Blue, is a core staple of the Hippocrates Wellness lifestyle. Each day our dedicated and innovative kitchen team sources the freshest sprouts and vegetables to serve at our buffet and curates unique, delicious side dishes for the ultimate guest experience.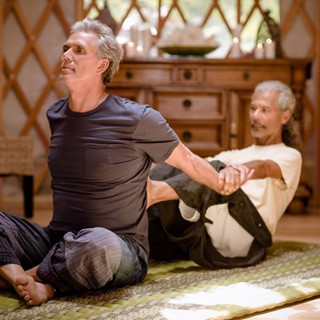 YURTS
Ground yourself with meditation, rebalance, and reconnect to your breath with a yoga class, or indulge in a therapeutic, healing massage at one of our many spacious yurts on campus.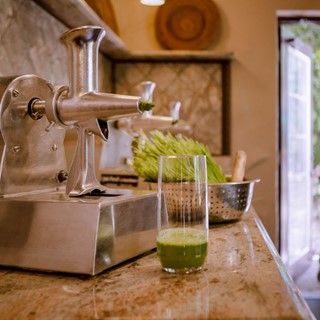 WHEATGRASS BAR
You can trust that all our wheatgrass is organically and lovingly grown on campus in our greenhouses. Visit our juice bar, where guests can enjoy full access to the highest quality equipment and nutrient-dense wheatgrass and connect to the process by juicing their own alkalizing green elixir any time.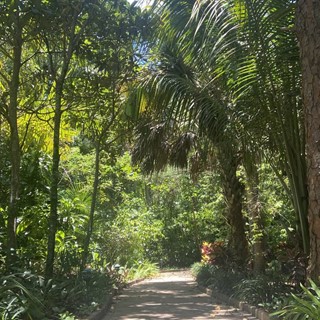 NATURE TRAILS
Discover and follow your own path on one of our many walking nature trails around our 55-acre tropical campus. Wander in wonder by our serene lakes, and explore hidden, unique artifacts while immersing yourself in Mother Nature's healing arms.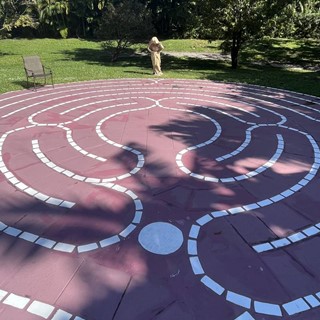 LABYRINTH
The Hippocrates Wellness labyrinth is designed for walking meditation. Utilized worldwide, labyrinths are a natural and effective way to quiet the mind, calm anxieties, reclaim life balance, spark creativity, encourage contemplation and self-reflection, and reduce stress.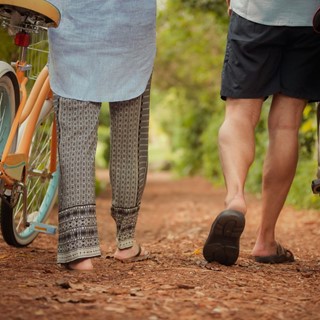 GETTING AROUND
Hippocrates is a 55-acre, tropical walking campus. All our on-site facilities are sign-posted, and maps are available from our front desk. We also offer bikes to hire and a buggy transport service to assist you with luggage or other requirements during your stay.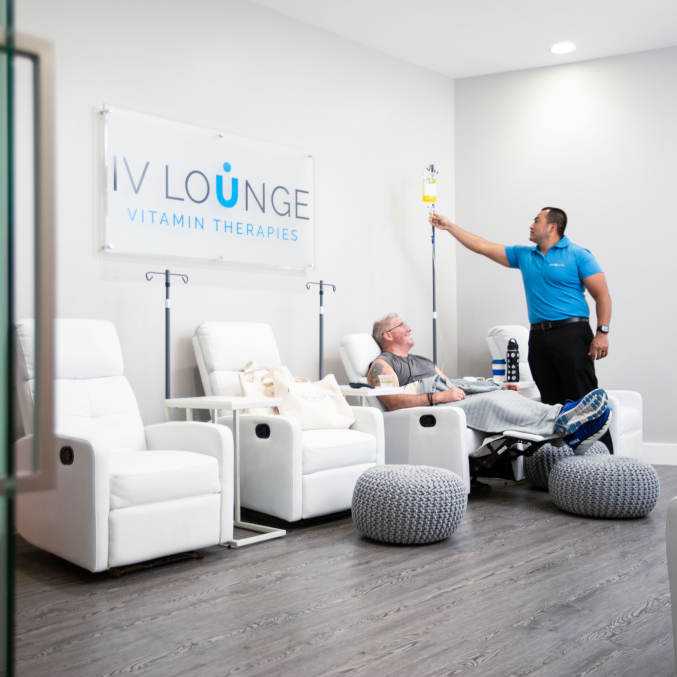 On our West Palm Beach tropical campus, you will find Immunity, a revolutionary, scientifically-backed wellness center to protect and support your health and wellbeing through preventative and alternative medicine.
Experience the highest quality, personalized treatments, advanced technology, and protocols with no harmful synthetic chemicals or preservatives, so you can trust that you receive only the best from Immunity.
Visit site