Hippocrates Wellness TripAdvisor Rating
Our mission for over 60 years...
Starting in 1956, the year the Hippocrates Wellness was founded by Ann Wigmore (later joined by Viktoras Kulvinskas), we have operated on the belief that given the proper tools and environment, our bodies are self-healing and self-rejuvenating. That was a philosophy practiced by Hippocrates himself and passed down to us today from this father of modern medicine.
As a fifth-century BC Greek physician, Hippocrates treated the body as a whole, not just a series of parts, and taught a natural healing process centered on a wholesome, natural diet. He developed an oath of medical ethics that physicians today still repeat as they begin their careers in medicine. An important part of that original oath, written in 400 BC, reads: "I will give no deadly medicine to anyone."
CO-DIRECTOR
BRIAN CLEMENT PHD, LN

Brian Clement, Ph.D., L.N. has spearheaded the international progressive health movement for more than three and one-half decades. He was a team member with Ann Wigmore at the original location of Hippocrates Wellness in Boston, and helped to move the Institute to Florida in 1986. By conducting daily clinical research as the director of the renowned Hippocrates Wellness, he and his team have developed a state of the art program for health maintenance and recovery. The Institute has pioneered a program and established training in active aging and disease prevention. With hundreds of thousands of people participating in this program over the last half century, volumes of data have been accrued, giving Clement a privileged insight into the lifestyle required to prevent disease, enhance longevity, and maintain vitality and stamina.
Among Brian's many contributions are "Living Foods for Optimum Health", "Longevity", and Lifeforce", which Dr. Colin Campbell called "One of the most important books ever written on nutrition." One of his latest books, "Supplements Exposed," will change America's perceptions about nutritional supplementation. This landmark publication will expose the pharmaceutical fraud rampant globally in the sales, production, and distribution of worthless and harmful vitamin pills. "Killer Clothes," will explain how seemingly innocent clothing choices endanger your health and how to protect yourself. Brian's, "Killer Fish", his 3 Volume Series, "Food is Medicine" and "Dairy Deception" have been recently been published as well.
Brian is first and foremost a devoted husband, a caring father of four children and a grandfather of three grandchildren. In addition to daily counseling and research studies, Brian conducts conferences worldwide on attaining health and creating longevity giving humanity a roadmap for redirecting, enriching, and extending their lives.
CO-DIRECTOR
ANNA MARIA CLEMENT PHD, LN

Anna Maria Gahns Clement embarked on her vocation as a practitioner of natural health care when she assumed the directorship of Sweden's BRANDAL CLINIC in Stockholm, an internationally recognized and well-respected center for health recovery. Her single-minded mastery of skills as a naturopathic medical doctor, Ph.D. nutritionist, iridologist, bodywork therapist, Touch for Health facilitator, and nursing health care provider served to enhance the instinctive qualities she possesses.
She founded the first living food organization in Scandinavia and was a member of the Natural Health Care Coalition, a government supported effort in unifying the field of complementary health care in her native Sweden.
For over twenty-five years, she has been co-director and chief health administrator of Hippocrates Wellness.
Anna Maria Gahn Clement is the author of numerous books. These include the application of natural health methods for families, hazardous clothing, and children's care. Her latest book, "The Power of a Woman", written with Dr. Kat Powell, EdD is a powerful historic portrayal of women's enormous contribution in the advancement of the human condition. This healthcare professional and historian mapped out an international portrayal that compiles, in definitive suggestions, women's roles in the future. Anyone searching for an expansive, fresh, new way to think about the next steps that must be taken to protect and save the human race then, "The Power of a Women", will afford them this knowledge. 
Anna Maria addresses groups globally employing a style uniquely her own, a down-to-earth, scientifically supported, sensible approach on the importance of taking responsibility for all realms of one's life.
As multi-faceted as her life is, the roles Anna Maria considers to be the most important and, undoubtedly, the most enjoyable of all are her role as a devoted wife, mother to her four children and grandmother of three grandchildren whose exemplary health is a tribute to her and the Hippocrates lifestyle.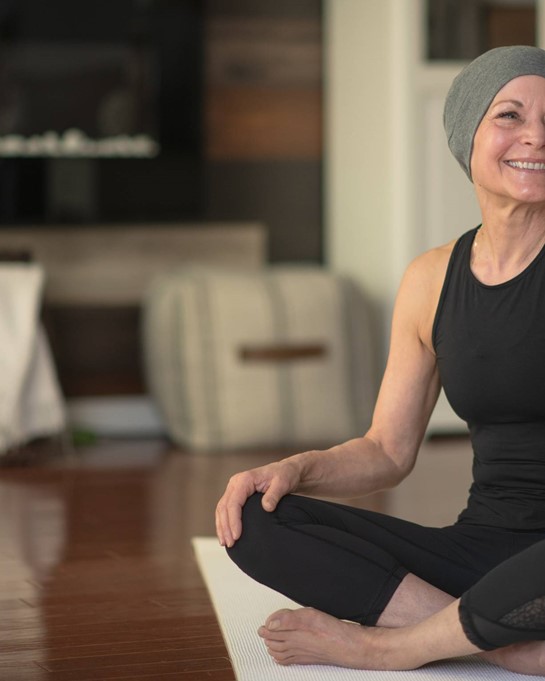 Everyday was packed with new discoveries. At the end of three weeks, I felt energized, empowered and transformed into a new person. Rose Voisk, New York