Hippocrates Wellness TripAdvisor Rating
A LEGACY OF WELLNESS
For nearly 70 years, Hippocrates Wellness has stood as the world's leading wellness center for reclaiming health and longevity. Devoted Co-directors, Brian and Anna Maria Clement, have ignited change, championing life transformation through dietary re-education, holistic and integrative therapies, and scientifically-supported wellness treatments to empower, educate, and guide people toward optimal wellbeing.
---
---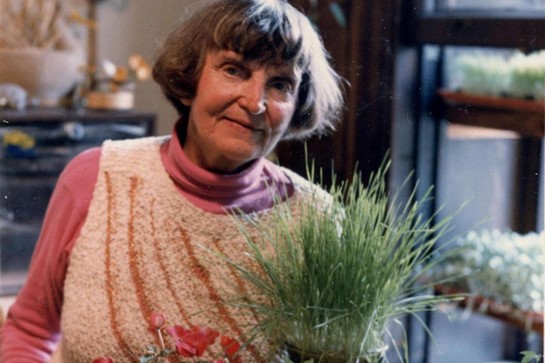 Awakening Natural Healing: Ann Wigmore's Living Foods Legacy
Ann Wigmore, co-founder and original director of Hippocrates Wellness, overcame stage 4 colon cancer and championed the healing potential of living foods. Ann believed, "There are no incurable diseases if one lives in harmony with nature." In 1956, she founded America's first holistic health center, the Hippocrates Health Institute, in Boston, Massachusetts. In the 1960s, a fellow Lithuanian, Victoras Kulcinskas, attended the institute, healed himself, and brought an unmatched brain trust. He became a valuable advisor and co-director with Ann in her mission to improve lives worldwide.

Her Living Foods Lifestyle, featuring wheatgrass juice, living sprouts, and raw foods, continues to be a key part of the Hippocrates Wellness signature programs and protocols today, empowering people to harness their natural healing abilities and enhancing lives globally.
HEALTH IS YOUR BIRTHRIGHT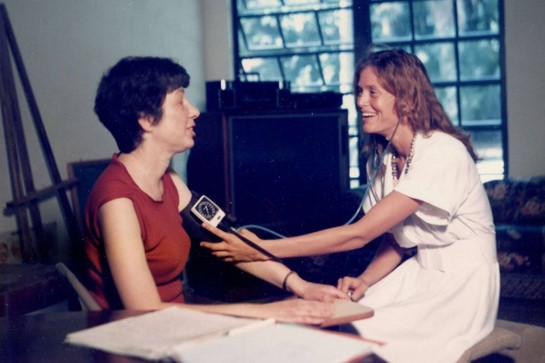 Wellness trailblazers: Brian and Anna Maria Clement
In Brian and Anna Maria, Ann Wigmore found kindred spirits, recognizing their natural gift for teaching and illuminating the profound relationship between lifestyle and wellbeing. Leading the charge in the revolutionary health movement as the trailblazers of Ann's self-healing mission for over 50 years, Brian and Anna Maria passionately spearhead humanity's transformation through the Hippocrates Lifestyle on the globally renowned 55-acre tropical retreat in West Palm Beach, Florida.
United in their love and purpose, they embody the anti-aging, life-enhancing power of the Hippocrates living foods diet and nature-aligned lifestyle, forging forward as living testaments to health and longevity on a lifelong mission to transform lives through innovative programs, nutritional advancements, cutting-edge therapies, and state-of-the-art facilities alongside decades of knowledge and experience.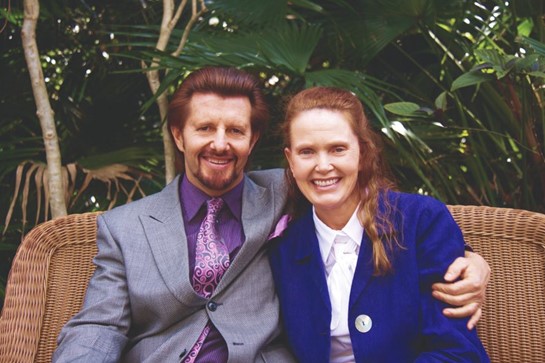 The evolution of Hippocrates Wellness
With seven unparalleled decades of pioneering expertise, we don't just offer a retreat; we offer a lifestyle by imparting wisdom, skills, and experience to empower lives beyond time on campus. We nurture wellbeing journeys for optimal health and longevity with our signature programs, services, products, and experts.
Brian and Anna Maria's unwavering lifelong dedication and visionary leadership have fueled Hippocrates' worldwide impact. They, alongside Ann Wigmore, stand as wellness torchbearers, propelling Hippocrates to global prominence. Their core belief in sharing knowledge drives them to travel extensively, to educate, empower, and guide individuals toward a vibrant, long life, where thriving is not just an aspiration but a reality.
ALL LIFE STARTS WITH A SEED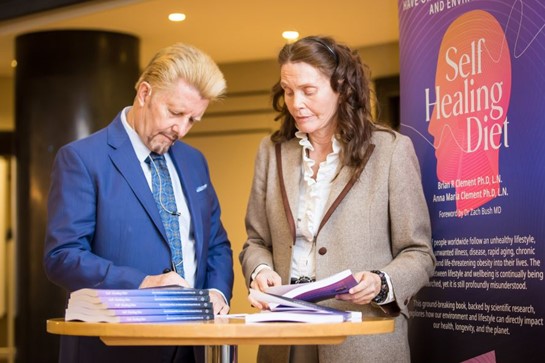 From the present to the future
Empowerment and education shape wellness. Hippocrates Wellness stands out as the embodiment of history and purpose, offering the only lifestyle and dietary program and protocols clinically researched for nearly 70 years committed to transforming health and longevity.
This sets us apart with unmatched decades of experience in nutrition, integrative health, and holistic and Western medicine. Through this expertise, we've not only defined but also pioneered the path to wellness, transforming the lives of countless individuals worldwide.
Hippocrates Wellness isn't just about improving health; it's about inspiring future generations. Our legacy is a testament to the enduring results of knowledge, empowerment, and the pursuit of wellness to help people heal themselves.
---