Hippocrates Wellness TripAdvisor Rating
MEET OUR TALENTED & INSPIRED
TEAM OF HEALTH CARE PROFESSIONALS
Hippocrates Wellness is home to a team of leading experts with decades of collective experience in nutrition, integrative health, and holistic and western medicine. Together, we manage supportive and highly personalized programs and protocols for all guests on our tropical West Palm Beach campus. From ground-breaking lectures and one-on-one consultations to blood panel and test analysis, our world-class professionals are fully dedicated to your personal wellness journey.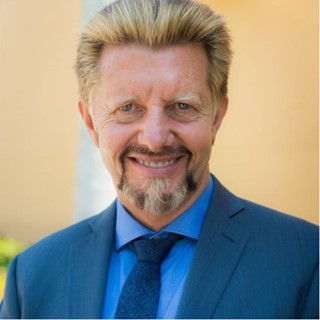 Brian Clement Ph.D., L.N.
Co-Director
Brian Clement, Ph.D., L.N., has spearheaded the international progressive health movement for over five decades. He is the Director of the globally renowned Hippocrates Wellness, West Palm Beach, Florida, the world's foremost complementary residential health center. Over the last half-century, he and his team have pioneered clinical research and training in disease prevention using hundreds of thousands of participants who provided volumes of data, giving Clement a privileged insight into the lifestyle required to avert disease, enhance longevity, and maintain vitality. Their findings have provided the basis for Hippocrates' progressive, state-of-the-art treatments and protocols for health maintenance and recovery – the Life Transformation Program.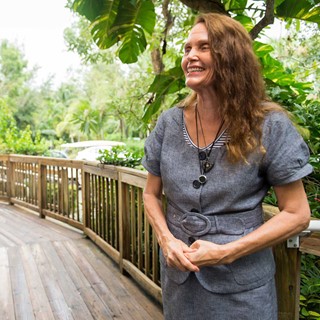 Anna Maria Gahns-Clement Ph.D., L.N.
Co-Director
Anna Maria Gahns-Clement, Ph.D., L.N. Is co-Director of Hippocrates Wellness. For more than 40 years, Dr. Anna Maria Clement has been an international leader in the progressive health movement. Prior to coming to the United States to join Hippocrates, Anna Maria was the Director of Sweden's Brandal Health Center in Stockholm, an internationally recognized and highly regarded center for health recovery. She was also a member of the Natural Health Care Coalition, a government-supported effort to unify the field of complementary health care in her native Sweden.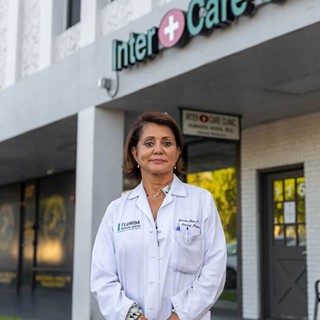 Dr. Humaira Khan, MD
Doctor
Dr. Humaira Khan, Medical Director of Hippocrates Health Institute, is a board-certified primary care physician with over 20 years of experience serving South Florida. After obtaining her MD degree, Dr. Khan completed her internal medicine residency at Polyclinic Medical Center, associated with Hershey Medical University, in Harrisburg, PA. In 1994, she joined the University of Texas Medical Branch (UTMB) as an Assistant Professor of Internal Medicine, where she served for six years. In 2000, Dr. Khan moved to Florida, where she established Intercare Clinic, a comprehensive adult care clinic specializing in internal medicine. Dr. Humaira Khan holds multiple certifications, including IV nutrition.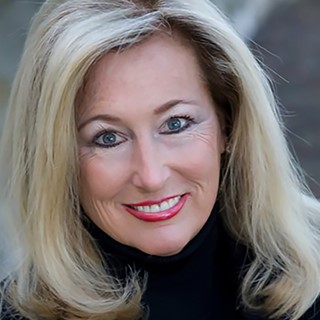 Dr. Janet Hranicky, MD, PhD
Doctor
Dr. Hranicky is the Founder and President of The American Health Institute. She has been involved in health care delivery since 1972 when she interned at The University of Texas, Student Health Center in Austin, Texas. Dr. Hranicky has been a leading pioneer in developing the field of PsychoNeuroImmunology. For the last 25 years, she and her colleague, O. Carl Simonton, M.D., together have led the longest-running Psychological Intervention Program for cancer in the world.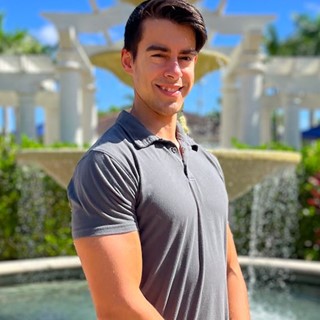 Dr. Corbin Pominville, PT, DPT, CSCS
Doctor
Dr. Corbin Pominville, PT, DPT, CSCS, is a leading chronic pain physiotherapist and published course instructor. Dr. Corbin is known as the "Last Chance PT Doctor" who specializes in helping people who have been let down in the past find a permanent and natural solution to their pain. Qualifications and Specialization: Chronic Pain Specialist | Doctor of Physiotherapy | Certified Strength and Conditioning Specialist | Postural Restoration | Myofascial Release.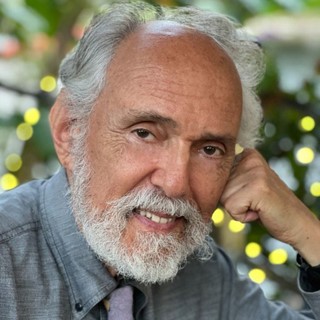 Andy Roman, MS, LMHC, RN
Psychotherapist
Andy has served as a mind/body psychotherapist at Hippocrates Wellness since December of 1990, using and teaching radical feeling-centered, body-focused awareness tools to help Hippocrates' guests discover the essence of their problems and arrive at solutions. He facilitates the ongoing Healing Circle therapy and support group on campus and created S.H.I.F.T (State of the Heart Integrative Feeling Therapy), simultaneously centering on body awareness, here-and-now encounters, cognitive coherence, and emotional charge.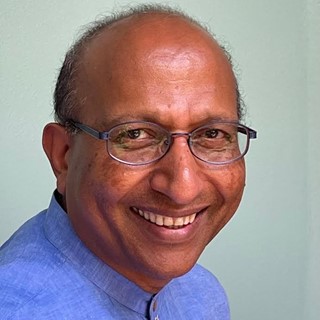 Antony Chatham, LCSW, M.Th., M.Phil., MSW
Psychotherapist
Antony Chatham is a Florida Licensed Psychotherapist and a member of the National Board for Certified Clinical Hypnotherapists, who has worked with Hippocrates' guests since 1994. He has 12 years of pastoral counseling experience and over 25 years of counseling experience and uses alternative modalities like guided imagery, hypnosis, NLP (Neuro-Linguistic Programming), EMDR, and regression in his work. He draws inspiration from Eastern and Western holistic traditions of healing and integrates the knowledge and experience from psychology, philosophy, and theology/spirituality, in which he holds Master's degrees and/or doctoral coursework.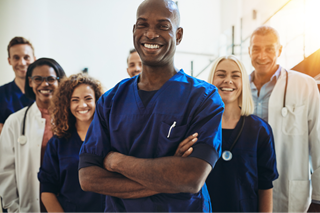 Vida Team
Vida means "Life," and there is no better name for our team, composed of expert and compassionate nurses, MDs, and nutritionists who are here to support and guide you during your stay at Hippocrates Wellness. Starting with your blood work and initial health consultation, our team at Vida will help you optimize your experience at Hippocrates, giving you tips and areas to focus on along the way to help you on your journey to wellness.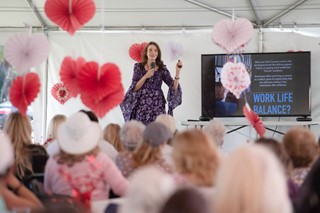 Health Lectures
Lifestyle change comes from a lifestyle learned! With over 40 hours of lectures weekly, our expert team covers topics that will help you transition at home with your new healthier lifestyle. You'll learn how to optimize your digestion, apply basic kitchen techniques and tips for nutrient-rich foods, and how to grow your own sprouts, and so much more.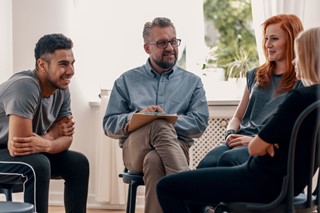 Therapists
Hippocrates' world-leading expert therapists have guided our guests on their inner journey to wellness and balance for 3-decades by employing innovative teachings to help people discover the essence of their problems and arrive at solutions. They conduct personalized sessions with individuals, couples, and families to support healing and wellbeing.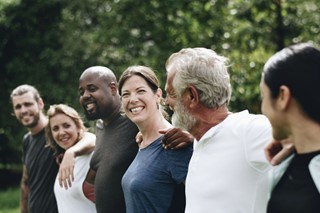 Wellness Consultants
Our Wellness Consultants specialize in the Program offerings at Hippocrates and our various accommodations. If you call to make a reservation, you'll be delighted with the abundant information and insight they can provide as you take the first steps of your wellness journey.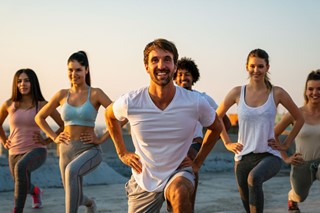 Fitness Team
The hard-working Fitness Team at Hippocrates Wellness is here to support, guide, and challenge you to reach new milestones in your personal fitness journey. With re-balancing and body strengthening offerings such as aquafit, rebounding, yoga, and functional fitness, you'll never be bored making your next move with us!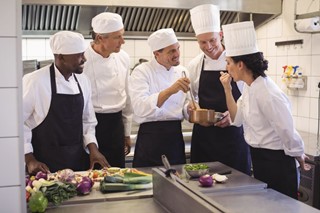 Chef Ken and the Kitchen Team
Executive Chef Ken Blue oversees the menu and daily delicious meals from our raw vegan organic kitchen, selecting only the freshest, local, nutrient-rich food available. The Hippocrates Wellness kitchen provides all guests with an abundant, nutritious buffet unlike one you've ever experienced before, helping people to heal themselves.