Coaching is the Future for Wellness and Professional Psychological Practices
12 Sep 2022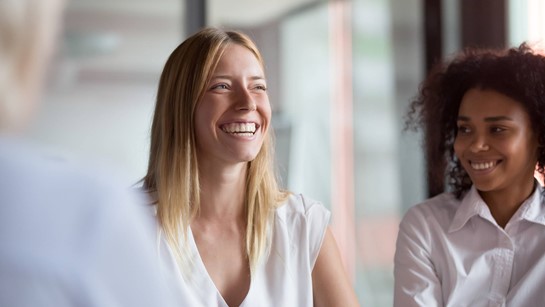 Psychologists, counselors, and therapists have long been the go-to for help when trying to achieve both professional and personal goals. But what if there was a different way? What if, instead of traditional counseling, people were guided towards professional, highly-trained, skilled coaches? 
There is already a movement in which coaching is becoming a more popular and legitimate model in the corporate culture to help professionals with their work. In fact, some of the most successful people in the world have coaches, including CEOs and celebrities. It's not just for athletes anymore. And it makes sense! Coaching is a process in which a coach helps another person to identify their goals and then create a plan to achieve them. This process usually involves setting actionable steps and holding the person accountable to them.
So why not extend this process to those in need of psychological help? It's time for a change where coaching is the future. Let's embrace it.
Coaching, Counseling, Therapy, and Psychology – Definition
Communication is the basis of all relationships. It is the process of exchanging information between two or more people. The quality of our relationships depend on the quality of our communication.
A coach is a catalyst, identifying your goals while forming a plan to bring them to fruition. They use active listening skills to understand your challenges and then provide guidance, support, challenge, and accountability to help you overcome them.
A counselor is someone who helps you explore your challenges, identify the root cause of your problems, and then help you to therapeutically regulate. Through the use of therapeutic techniques, they help you achieve emotional healing and growth. 
A therapist helps you to understand and change your thoughts, feelings, and behaviors - utilizing various evidence-based therapies - but they may also use coaching. For example, our Master Coach Trainer at Hippocrates Wellness, Tony Vernon, AMC, runs a practice in Miami Couples Therapy Miami, helping couples to succeed with love. He is a Master Coach with the International Authority of Professional Coaching and Mentoring. You can achieve this level of accreditation with our extensive Hippocrates training.
Psychologists are experts in human behavior. They use their in-depth knowledge of psychological theories and principles to explain why people think, feel, and behave the way they do. They also use this information to help people improve their lives.
Coaching, Counseling, Therapy, and Psychology. 
So what's the difference between coaching, counseling, therapy, and psychology?
While a certification or degree cannot guarantee success, it does provide a foundation of knowledge and skills. Coaching, counseling, therapy, and psychology is all based on proven theories and techniques that have been developed over many years of research, but the world has shifted to a breakneck and challenging pace, which is where coaching takes center stage because coaching is about skill development and RESULTS.
Receiving proper coach training will make all the difference in you coaching others. It provides the skills and knowledge you need to assist others in achieving their goals. And, if you're looking to pursue a career in coaching, getting a degree or certification will only partly give you the credibility you need to be successful. With Hippocrates Wellness, you will gain career-building certification and accreditation, demonstrating to clients that you are professionally qualified to help them. 
Hippocrates can certify you as a coach with their accredited training, giving you the professional credentials you need to succeed.
Coaching
The world is changing, and so is the field of psychology. As our understanding of human behavior evolves, so do our techniques to help people improve their lives. Coaching is more about identifying goals and creating a plan to achieve them. It is all well and good to talk to someone, but unless you develop new skills and change your life for the better, it's pointless.
In a corporate setting, coaching helps employees improve their performance. Traditionally, goal-oriented coaching enhances employee productivity, communication skills, and teamwork. But, coaching is as helpful in helping people with their personal and professional development. Via Hippocrates Wellness Coaching, they can maximize their sense of fulfillment, health, and wellness in life.
As our understanding of psychology evolves, so will the ways we use coaching to help people improve their lives. This can include saving a relationship, achieving a healthy body and mind, or boosting confidence and self-esteem. The possibilities are endless. As a coach, you will hold your clients accountable for taking responsibility and action to achieve their goals. You will be their motivator, challenger, and sounding board. But most importantly, you will help them see what is possible and work toward achieving this with 'no excuses.'
Coaching and Psychology
So how does coaching fit into the field of psychology? It fits in perfectly. Many psychologists are currently training as professional coaches and utilizing coaching techniques with their clients.
They do this because coaching provides a more active and hands-on approach to helping people achieve their goals through thought-provoking and creative conversations. It is less about analyzing the past and more about creating a plan and actioning it so the client succeeds with their goals.
Conversely, psychology uses assessment and intervention strategies to counterbalance negative thoughts, emotions, and behaviors. It is more about understanding the root cause of a problem and then developing a plan to address it.
At its core, coaching and psychology strive to help people through reflection, conversations, and goal setting. The main difference is in the approach. Psychology analyzes the past to understand the present, while coaching is situation and future-focused.
Positive Psychology
Positive psychology is a relatively new field that takes a different approach to mental health and wellness. Similar to coaching, positive psychology is goal-oriented.  Rather than focusing on what is wrong, positive psychology focuses on what is right. 
It looks at the things that make life worth living and then helps people increase their sense of happiness and satisfaction. Positive psychology interventions can be used in coaching to help clients achieve their goals.
Some of the techniques applied in positive psychology include gratitude exercises, mindfulness training, and strengths-based interventions. These techniques have proven to increase happiness, satisfaction, and wellbeing.
When used in coaching, they can help clients achieve their desired outcomes more quickly and effectively. And, because they are based on proven psychological principles, they can be drawn upon to supplement other coaching techniques.
Positive psychology is just one of the many ways in which coaching is changing the field of psychology. Coaching is more than just a fad; It is the future of psychological practices.
Coaching Today
Coaching is not just for corporate America anymore. Today, there are coaches specializing in almost every area of life. 
There are life coaches, relationship coaches, health and wellness coaches, financial coaches, and career coaches. No matter your goal, there is a coach who can help you achieve it.
The beauty of coaching is that it can be tailored to fit any need. Whether you want to improve your personal relationships or grow your business, coaching can help you get there. Hippocrates Wellness Coaching focuses on wellness, wellness being 'the quality or state of being in good health especially as an actively sought goal'.
It is estimated that, by the end of 2022, the coaching industry will grow to be worth over $22 billion due to the fact more and more people recognize the value of coaching and want to work with a coach.
Become a Hippocrates Endorsed Health Coach:
The Hippocrates education programs will help you succeed in developing the art of professional coaching and mentoring so you can help others to reach their potential in health and life. We offer two programs; the Hippocrates Lifestyle Online Program provides the education to become an expert or mentor of Hippocrates diet and lifestyle. Gain certification in Organic, Raw, and Living Food Plant-Based Nutrition and Applied Lifestyle Medicine and professional mentoring accreditation with the International Authority for Professional Coaching and Mentoring. Take these programs to gain three accreditations/credentials and become a Hippocrates Endorsed Health Coach. The Hippocrates Professional Coach Training Program presents what coaching really is. You will learn essential coaching skills and put them into practice. Become a master of human communication and build a career helping others with professional coaching skills and the credentials you need to be taken seriously as a coach.
Looking to the Future
Counselors, psychologists, and therapists incorporate coaching techniques in their practice. Why? Coaching predominantly focuses on goals. This focus on the future creates significant progress in the present and consequently guides a person to where they want to be in their life and the best version of themselves they want to become. Organizations are looking for ways to increase productivity, engagement, and retention. Coaching helps them do all of that.
In Conclusion
The coaching industry is growing rapidly. And there is a reason for that - coaching is effective. It helps individuals and organizations achieve their desired outcomes. Today, it is no longer a luxury that only the privileged can afford. It is a necessity that is changing the field of psychology. 
Contact
Contact Tony to learn more about our Hippocrates Wellness Coaching: set up an appointment here.