Lecture and Q&A with Dr. Humaira Khan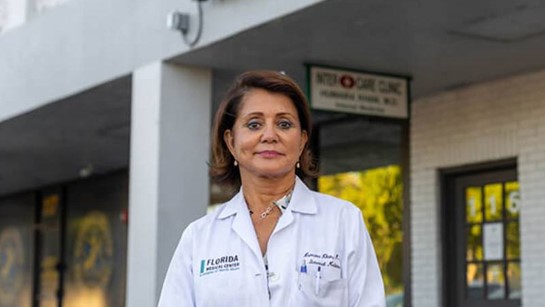 Join us with an open to the public lecture with our expert Dr. Humaira Khan.
Dr. Humaira Khan, Medical Director of Hippocrates Health Institute, is a board-certified primary care physician with more than 20 years' experience serving South Florida. After obtaining her MD degree, Dr. Khan completed her internal medicine residency at Polyclinic Medical Center, associated with Hershey Medical University, in Harrisburg, PA. In 1994, she joined University of Texas Medical Branch (UTMB) as Assistant Professor of Internal Medicine, where she served for six years. In 2000, Dr. Khan moved to Florida, where she established Intercare Clinic, a comprehensive adult care clinic specializing in internal medicine. Dr. Humaira Khan holds multiple certifications including IV nutrition. Dr. Khan is Fluent in Spanish, French and Hindi. She has served the medical and wellness needs of the local and international community in South Florida for more than twenty years. She takes a holistic and regenerative approach to wellness, offering a variety of services focused not only on treatment but prevention and maintenance of a healthy lifestyle. She takes special interest in hormone replacement for menopause, andropause, and obtained her certification for pellet insertion of bio identical hormones from BioTe medical in Irving, Texas in 2015. Dr. Khan is associated with Florida Medical Center and Holy Cross Hospital. She is an accomplished speaker who has given presentations about wellness, anti-aging and preventative care in the local community.