Thanksgiving at Hippocrates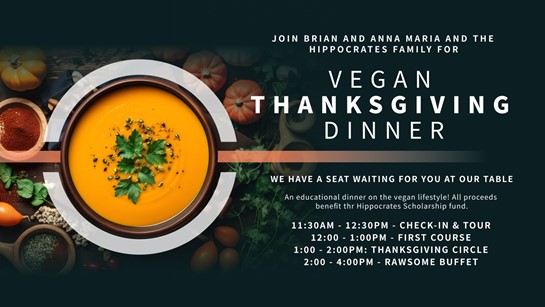 Participate in our vegan Thanksgiving tradition, Thursday 23rd November, 2023 - tickets available for purchase below.
Vegan hors d'oeuvres, main course and dessert will be available for all who book a place
The vegan Thanksgiving meal will be available between 11.30am-4pm
All proceeds benefit the Hippocrates Scholarship Fund
A tour of our 55-acre tropical oasis campus will be available to guests
We look forward to welcoming you to our raw vegan Thanksgiving!
It is strongly advised to purchase a ticket online in advance. Tickets may be purchased at the door for $60, however this is subject to availability and cannot be guaranteed.