Better Than Tuna (Raw Vegan)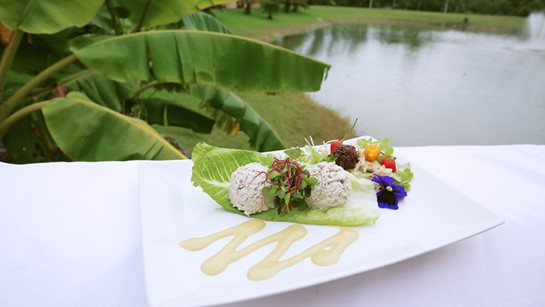 Ingredients
Ingredients:
3 C. Hulled Sunflower Seeds (Soaked 4 to 8 hours, rinsed)
1/2 C. Water
1/4 C. Lemon Juice
3 Squirts of Braggs Amino Acid or kelp to taste (optional)
Add:
1 C. Diced Celery
½ C. Diced White Onions
---
Method
Process in food processor until thick and creamy.
Put Pâté into large bowl.
Everyone is crazy about Chef Renate's Better Than Tuna! This recipe is rich in sunflower seeds which are a great source of magnesium. Magnesium naturally helps promote regular sleep by reducing cortisol, so eat up and chill out!
Fancy a new recipe to try? Discover a variety of delicious vegan recipes including our "world famous" Hippocrates Green Juice recipe!