Fresh Lavender Beet Dressing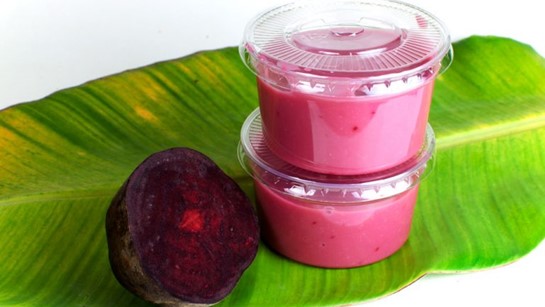 Ingredients
1/4 Cup Lemon Juice
1/2 tsp Kelp
1 Pinch Cayenne
1 Clove Garlic
1 Cup Chopped Beet
1 tsp Herbs de Provence
1 Tbsp Fresh Lavender
1/2 Cup Raw Sesame or Extra Virgin Olive Oil
---
Method
Water as needed, blend till smooth.
Toss with your favorite salad greens, we like this dressing with arugula!
Indulge in summer vibes with this sweet floral infused dressing. This dressing will complement any sprout or salad green but we particularly love it on an arugula salad. 
Fancy a new recipe to try? Discover a variety of delicious vegan recipes including our "world famous" Hippocrates Green Juice recipe!