Vegan Sugar-Free Chai Latte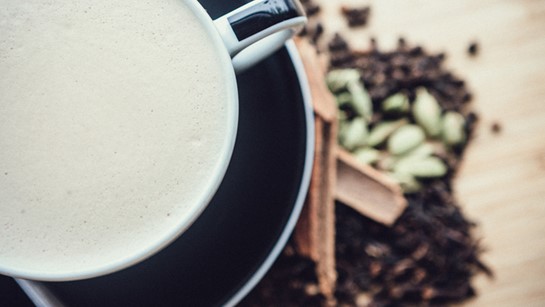 Ingredients
1 Tbsp roobois tea
1/2 tsp garam masala
1/8 tsp cinnamon
1/4 tsp nutmeg
8 oz homemade almond milk
1 drop stevia
*This mix contains no black pepper.
---
Method
Combine roobois tea and spices.
Make tea and strain.
Add almond milk and stevia.
Stir to combine well.
Serve hot or cold.
Try this DIY Chai and skip the overly sweet grocery store latte mix. This spicy aromatic recipe from Executive Chef Ken Blue can be enjoyed hot or iced and is also free of caffeine and sugar!
Fancy a new recipe to try? Discover a variety of delicious vegan recipes including our "world famous" Hippocrates Green Juice recipe!